Okeh... so, lately i've been thinkin.. how do it feel to fly a jet (of course in my laptop, otherwise i wouldn't been thinking about this...) with a joystick... and suddenly today, my friend wants to go to BJ and i said, why not... tag along with him and i can survey some joystick too... actually i surveyed the price of few sticks before... i can get good one around RM90-RM150 but since RM150 is quite hard on me, i might opt for RM90 models....
but, when i went to BJ... I saw this stick with very low price tag... the one that I saw in PC Depot and Lowyat is around RM90 they sold it at RM75+-.... damn, quite big difference... so, i ask about the one that is more advance and he can give me RM130... ok, the price is good... i like it... but then, go and survey some more, unfortunately no more shops have sticks on their shelves... after few stupid thinking, I go back to the shop and get one Logitech Extreme 3D Pro at RM129+RM2.58 coz i used Visa... hahaha...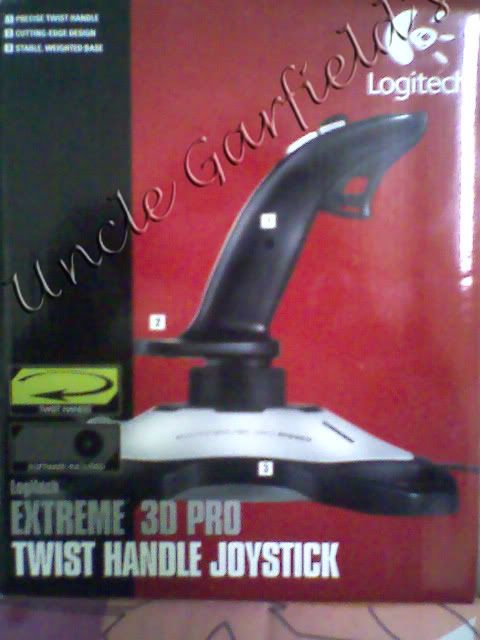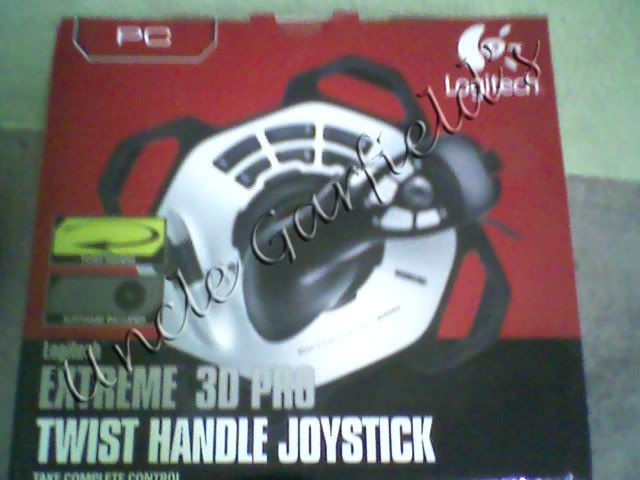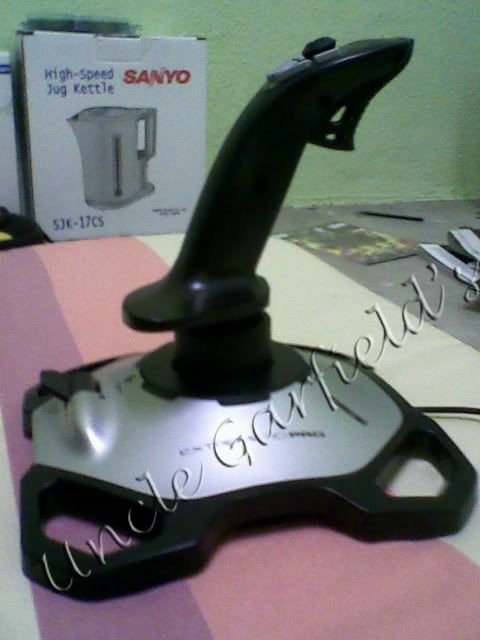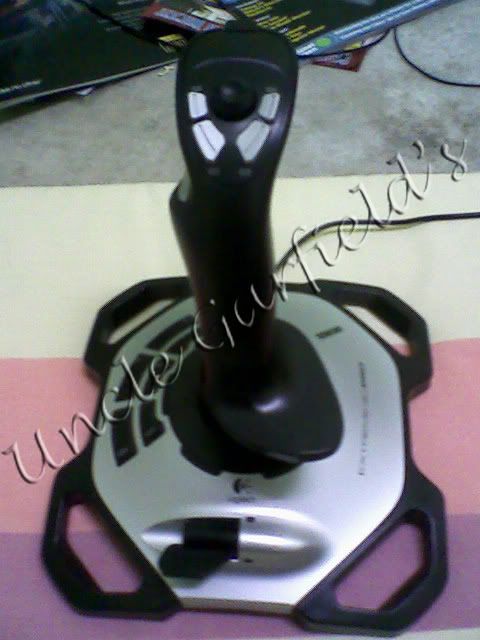 upon return, i immediately open the packages and donwload the latest driver and software specifically for Vista (as one included in the CD is for XP and before and I doubt it will run)... after installation, i tested it with Wing Over Europe... few key re-mapping need to be done... but every function is recognized by the game... so far so good...
fly one fighter sweep sortie... what i found is, damn... i fly better... hahaha... every inch of my movement is input into the game accurately... i like it... eventhough my first encounter with enemy i panicked a little bit and drop the altitude from 9000ft to 1000ft... but everything start to act normal after a while and i manage to sweep all other aircraft perfectly... damn, this stick is good... i would recommend everyone who didn't have the budget to buy Saitek's stick or CH's sticks to buy this Logitech's... precision control is possible... would like to fly another sortie later...
It have 1 POV (point of view) or hat switch, 12 programmable button, 1 throttle slider and the you can twist the stick for rudder control... very good, plenty of button... the only drawback i found from my first use is the fact that the base is not stable enough that it could be lifted from the ground while pulling up the stick... while, at first i think twisting the stick for rudder control might give in false input while we actually are rolling but then i found it is very convenient features and i now can make better landing with fully control of rudder instead of maximum rudder when i need it (if it's boeing, i could crash from a hardover... lol...)
however, more interesting story is... i found out that this stick is even more expensive on Lelong.com's website... they selling this at RM149 while I actually get RM20 cheaper... is it i am lucky???